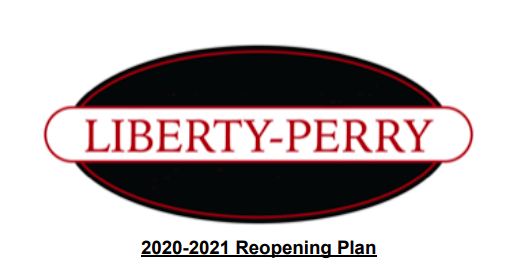 LPSelma Reopening Plan
Jenna Eastham
Thursday, July 09, 2020
LPS Families,

I hope this message finds you and your family healthy and enjoying summer. Please click hereto review the LPSelma Reopening Plan. After reading the plan should you have building specific questions please contact:

Grades K-5 Lesley Moulton lmoulton@libertyperry.org
Grades 6-8 Dennis Thompson dthompson@libertyperry.org
Grades 9-12 Mark Fahey mfahey@libertyperry.org
Athletics Matt Luce mluce@libertyperry.org
Special Education Amy Everhart aeverhart@libertyperry.org
Transportation Justin Swingley jswingley@libertyperry.org

If you have district questions please contact Bryan Rausch brausch@libertyperry.org

In order to prepare for school it is important that we obtain updated information. The required information can be updated by registering online at https://www.libertyperry.org/o/liberty-perry-schools/page/20-21-registration .

If you choose to have your student take courses online instead of in-person school please notify your students principal by 3:00 p.m. on July 27, 2020 so the school can plan appropriately. Future updates to the plan will be posted on the schools website http://www.libertyperry.org.
Have a great finish to summer!